Friday, April 30, 2010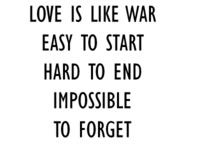 i think love is whatever.
sumtimes love can be a disaster.
but sumtimes love can makes one happy.
much love, xoxo Hibary Wany
tiktoktiktok 6:49 AM

No comments:
6/5 is my last paper..
so skrg ada gap,balekla uma dulu..
hurm..slase mlm ak balek,rabu ptg aba g kl..
jumaat pagy mama g sabah..jmaat mlm aba balek..
huih..mcm bz bebenor femly ak ni..
mcm begilir2 utk bsame ak..
the truth is,i really miss my life.the old life sblm pindah kuantan..
watu tu ase mcm femly ak ni raappaat sgt2..
but things change when kitorg pindah kuantan..
hurm..

boringla duk umah..
rase mcm na kua shopping..
tp tade dwet..
haha

ta saba na tggu watu cuty..
na jmpe kwn2 lame esp fara,cila,anna,mary,khai,hally n laen2..

about mylove life..
agak boring n konpius..
mcm ske kat a yg ni..tp mcm ske kat a yg tu..
tp dlm mse yg sme mcm ske kat s yg ni..tp mcm ske kt s yg lg satu..
haih..
lantakla..
kawen2 ni lambat lagy..
hopefully aku akan betemu dgn jodoh yg baek dunia akhirat..

ow yeah..
i heard a bad news tht makes me feel mad n pissed off!
dont knw y ade jgak sstgh manusia ni yg tataw pape tp kje nye nak mnuduh org..
nak mngate org..
nak mngambil hak org..
buatla fitnah or whatever u want..
dose kaw..
bkn dose kitorg..
kubur kate mari,uma kate pegy..
wake up la man..
u r not growing younger..
stop lying..
stop fitnah others..
law ikotkan aty,nak je ckp: take ur bloody land n go away from our life. if u want it,take it.gado la sesame korg.
jgn libatkan org laen n make crite yg tak munasabah ke munasarawak ke.
huih..

one more,its about boys la..
ak pelikla..
sem lps pon ade je yg dengki ngn ak..
sem ni pn ade je yg ta puas aty ngn ak..
hurm..
if u want tht guy,amik jela..ak bkn ade pape pon dgn dy..ak KAWAN je kot.
takperlu la ko na tgk2 ak mcm ak ni wanita slekeh,buruk,busuk ataw paape jelah..
ak taw la ak tak standeng dgn ko..
take ur bloody handsome man,n brambus dr my life.
stop looking for me n talk shit about me.

panas sungguh haty disaat cuace yg tgh panas nih.



much love, xoxo Hibary Wany
tiktoktiktok 6:18 AM

No comments: